Chief Compliance and Privacy Officer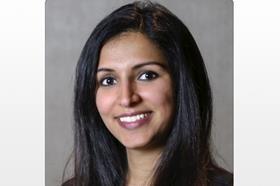 Jayshree is now the Chief Compliance and Privacy Officer at CarroHealth.
Current Role
Company Name: CorroHealth
Job Title: Chief Compliance and Privacy Officer
Start Date: June 2022
Company Industry: Hospital & Health Care
Location: Tampa, Florida, United States
Our core purpose is to help you exceed your financial health goals. Across the reimbursement cycle, our scalable solutions and clinical expertise help solve programmatic needs. Enabling our skilled domestic and global teams with leading technology allows analytics to guide our solutions and keeps us accountable to your goals. For both health systems and plans, we navigate regulatory and compliance complexities, ease physician burdens and improve financial outcomes. We consistently deliver the right solutions at the right time.
Previous Role:
Company Name: CorroHealth
Job Title: Corporate Director of Compliance and Privacy
Start Date: September 2021