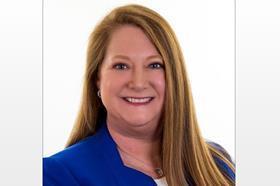 Quality-driven and accomplished Healthcare Compliance professional with expertise in Federal healthcare program regulations and demonstrated success developing, implementing, and managing concurrent Ethics & Compliance Programs for enterprise-wide facilities. Complementary background in financial compliance and reporting; certified in Healthcare Compliance (CHC). Dynamic communication and presentation strengths.
Current Role
Company Name: Tenet Healthcare
Job Title: Chief Compliance Officer
Start Date: March 2022
Company Industry: Hospital & Health Care
Location: Dallas, Texas, United States
Tenet Healthcare Corporation (NYSE: THC) is a diversified healthcare services company headquartered in Dallas. Through an expansive care network that includes United Surgical Partners International, we operate 60 hospitals and operate or have an ownership interest in approximately 550 other healthcare facilities, including surgical hospitals, ambulatory surgery centers, imaging centers and other care sites and clinics. We also operate Conifer Health Solutions, which provides revenue cycle management and value-based care services to hospitals, health systems, physician practices, employers and other clients. Across the Tenet enterprise, we are united by our mission to deliver quality, compassionate care in the communities we serve.
Previous Role:
Company Name: Tenet Healthcare
Job Title: VP, Compliance - Hospital Operations
Start Date: January 2020