Group Data Protection Officer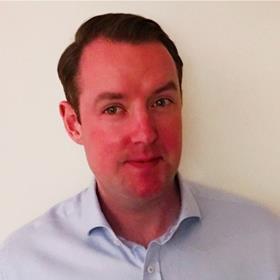 Experience:
• Vice President (AML Manager) at Citi.
• Former head of Compliance and Money Laundering Reporting Officer (PCF 12 and PCF 15).
• Former Group Data Protection Officer at a FTSE listed company.
• Unique ability to understand complex regulations and to translate them into policies, procedures, functional requirements and processes gained as a lawyer and business analyst.
• Strong commercial focus and business acumen.
• Extensive experience in managing teams, providing training, project management and audits.
Current Role
Company Name: Nuvei
Job Title: Group Data Protection Officer
Start Date: February 2022
Company Industry: Financial Services
Location: County Dublin, Ireland
We are Nuvei (Nasdaq: NVEI) (TSX: NVEI) the global payment technology partner of thriving brands. We provide the intelligence and technology businesses need to succeed locally and globally, through one integration – propelling them further, faster. Uniting payment technology and consulting, we help businesses remove payment barriers, optimize operating costs and increase acceptance rates. Our proprietary platform provides seamless pay-in and payout capabilities, connecting merchants with their customers in over 200 markets worldwide, with local acquiring in 45 markets. With support for over 500 local and alternative payment methods including cryptocurrencies, nearly 150 currencies, merchants can capture every payment opportunity that comes their way. Our purpose is to make our world a local marketplace.
Previous Company:
Company Name: Citi
Job Title: Vice President
Start Date: January 2020