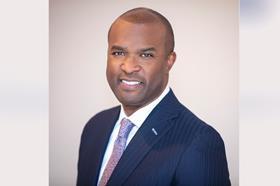 Experienced executive with over 29 years of banking experience building, leading and advising financial institutions through complex regulatory and risk matters. Strong ability to lead organizations under intense regulatory scrutiny (e.g., consent orders, customer remediation, MRI and MRIA resolution, etc.) with resolve and confidence. Strong risk management framework and control expertise with background in ERM, Compliance and Operational Risk program improvement. Excellent leader with a solid record of contributions leading to enhanced controls, compliance ratings and regulatory confidence.
Current Role
Company Name: Citi
Job Title: Chief Compliance Officer
Start Date: March 2022
Company Industry: Financial Services
Location: Columbus, Ohio Metropolitan Area
Citi's mission is to serve as a trusted partner to our clients by responsibly providing financial services that enable growth and economic progress. Our core activities are safeguarding assets, lending money, making payments and accessing the capital markets on behalf of our clients. We have 200 years of experience helping our clients meet the world's toughest challenges and embrace its greatest opportunities. We are Citi, the global bank – an institution connecting millions of people across hundreds of countries and cities.
Previous Role:
Company Name: Citi
Job Title: Managing Director/Global Consumer Programs Chief Compliance Officer
Start Date: June 2021