Group Chief Security & Technology Officer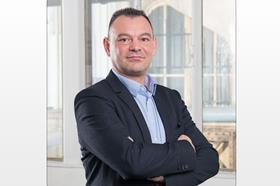 An experience of more than 24 years in different professional sectors has allowed me to acquire solid practices in the IT function. After 10 years of collaboration within the world leader in luxury, I was able to understand in a concrete way the problems of the company and their permanent evolutions. In accordance with their global strategy, help them identify risks, anticipate, adapt and deploy new technologies to boost and develop their activities.
Current Role
Company Name: Keyrus
Job Title: Group Chief Security & Technology Officer
Start Date: March 2022
Company Industry: Information Technology & Services
Location: Paris, Île-de-France, France
Creator of value in the era of Data and Digital Keyrus helps enterprises take advantage of the Data and Digital paradigm to enhance their performance, assist them with their transformation and generate new levers for growth and competitiveness.
Previous Company:
Company Name: Fidal
Job Title: Chief Technology Officer
Start Date: March 2020