Chief Information Security Officer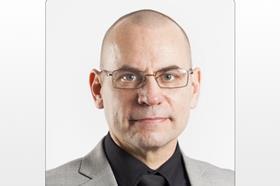 With a background as Naval officer for the last decade working as a Security Officer/Security Protection Officer/Data Protection Officer and Expert/Sr Project, Programme & Portfolio Manager with a Special interest in Security. I'm always taking holistic view (Including Information, personal and physical Security), and weighing business value together with Security Risks.
Current Role
Company Name: The HCI Group
Job Title: Chief Information Security Officer
Start Date: March 2022
Company Industry: Hospital & Health Care
Location: Sweden
The HCI Group is a global leader in healthcare IT consulting and technology solutions. We are committed to improving healthcare globally through a combination of disruptive innovation and cost reduction. HCI's vision is to transform the healthcare industry into the leader of the adoption of digital technology.
Other Active Roles:
Company Name: Tech Mahindra | Swedish Armed Forces
Job Title: European Data Protection Officer | Reserv Officer RSwN
Start Date: October 2018 | September 2009
Previous Company:
Company Name: Sigma IT Consulting
Job Title: Senior Consultant - Security and Project Management
Start Date: March 2016