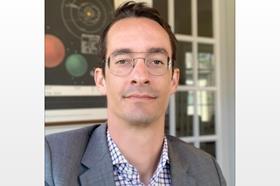 For over a decade, I have advised and supported government and corporate clients—tailoring compliance programming and policies to drive integrity and efficiencies in leading companies' business processes. I am a committed leader of both people and projects. My work in regulated environments—defense, financial services, ride-hailing/delivery and media—enables excellence in the conduct of integrity-driven business and engages a range of strategic issues. My passion for my work relates directly to my respect for and love of good governance and innovation as well as the high value I place on competency, trust, and confidentiality in all of my relationships—both personal and professional.
Current Role
Company Name: TriMark USA
Job Title: Chief Compliance Officer
Start Date: March 2022
Company Industry: Wholesale
Location: Washington DC-Baltimore Area
TriMark USA, LLC. is the country's largest provider of design services, equipment and supplies to the foodservice industry. TriMark offers foodservice operators a new level of service by combining the hands-on support and local market knowledge of a strong, regional supplier with the purchasing strength, industry expertise, and delivery capabilities of a national company. We work closely with our customers, which include national restaurant chains, independent restaurant operators, healthcare facilities, entertainment venues, and many other segments, to provide the products and services that will help them operate more efficiently and realize better bottom-line results. Decades of experience combined with strategic areas of expertise allows us to effectively work alongside our customers to create competitive advantages, grow their profitability, overcome obstacles and achieve their goals.
Previous Company:
Company Name: US Government Accountability Office
Job Title: Senior Analyst [Science, Technology Assessment & Analytics]
Start Date: March 2021