Chief Digital Officer (CDO)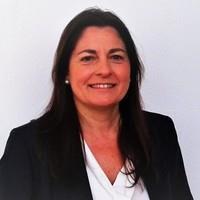 "Innovating in technologies is an Art". Each company starts from a technological situation, from and organizational & and CEO maturity and must evolve towards a technological horizon in the coming years. the path to a strong transformation will take one speed or another.
20+ years of professional career. Last ten years involved in Digital Transformation and innovation, helping the Companies to grow and redefine their IT & Business strategy.
Current Role
Company Name: Grant Thornton España
Job Title: Chief Digital Officer (CDO)
Start Date: February 2022
Company Industry: Management Consulting
Location: Greater Barcelona Metropolitan Area
Founded in 1984, Grant Thornton Spain provides services to privately held businesses and public interest entities in areas like assurance, tax, legal, consulting, M&A, due dilligence, valuations, forensic and advisory. We pride ourselves on having a partner-led service for all our clients. We provide experienced expert staff committed to the success of each client's business, always focusing on our working principle of adding value to the client. Thanks to our flexibility we can adapt to your needs, with a tailor-made service that will help you to overcome threats, take advantage of opportunities and advance into the future.
Previous Company:
Company Name: La Salle BCN
Job Title: Coordinator of the Technology Management Master (MDT) & Digital Transformation Teacher
Start Date: April 2019