Chief Digital and Information Officer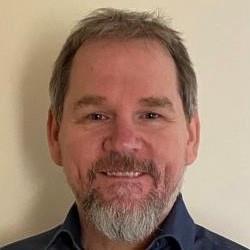 An IT leader and mentor focused on improving organisation wide profitability through the exploitation of technology, information, and digital solutions. A proven track record in digital transformation both at scale and within targeted functions. Experienced in addressing the challenges of defining and adopting new business models and associated processes and technologies across geographically dispersed 24x7 organisations.
Recognised for delivering outcome-based strategies and solutions with a principle of incremental improvement across target operating models, cloud adoption, legacy system decommissioning, programme management, and operational support. Successfully engaging with stakeholders at all levels to be a champion of cost-effective innovation to solve real business problems
I have undertaken international engagements spanning Australia, Europe, USA and Canada and have worked with public and private sector clients on fixed term and staff engagements.
Current Role
Company Name: SRUC
Job Title: Chief Digital and Information Officer
Start Date: February 2022
Company Industry: Higher Education
Location: United Kingdom
SRUC (Scotland's Rural College) was formed on 1 October 2012 by the merger of Barony, Elmwood and Oatridge Colleges and SAC (Scottish Agricultural College). SRUC exists to deliver comprehensive skills, education and business support for Scotland's land-based industries, founded on world class and sector-leading research, education and consultancy. The integration of these three complementary 'knowledge exchange' services will be of significant value to all with an interest in land-based activities – be they learners, businesses, communities or policy-makers.
The four original college partners - Barony, Elmwood and Oatridge and SAC - have combined more than a century of experience in research, education and rural business consultancy to establish SRUC. We are unique in Scotland and the largest organisation of its kind in Europe.
SRUC aims to carry out our work at local, national and international levels, leading innovation and sustainable development in agriculture and rural sectors. Our aim is to build a culture of excellence through the development of a Rural University College with degree awarding powers. We wish to become the UK's leading agriculturally-focused Higher Education Institution, with increased global links and impact. Through high quality and relevant courses combined with excellence in teaching and support, our students will enjoy enhanced opportunities to progress in their studies from access level right up to PhD
Previous Company:
Company Name: Royal College of Physicians and Surgeons of Glasgow
Job Title: Head of ICT and Digital Transformation
Start Date: March 2020