Chief Information Officer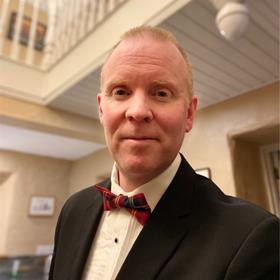 I am a SENIOR LEADER with a reputation for directing, managing and delivering organisational improvement. I have excelled in many roles including Director of Operations/IT, CIO, Vice President - Delivery, Director of Architecture, Business Development and senior programme management. I thrive on inspiring teams and operating effective process. I am extremely hands on when required, being flexible, passionate, positive and dedicated to ensuring the success of the company and those around me.
Current Role
Company Name: Kainos
Job Title: Chief Information Officer
Start Date: February 2022
Company Industry: Information Technology & Services
Location: United Kingdom
At Kainos we use technology to solve real problems for our customers, overcome big challenges for businesses, and make people's lives easier. We build strong relationships with our customers and go beyond to change the way they work today and the impact they have tomorrow.
Our two specialist business areas, Digital Services and the Workday Practice, work globally for clients across healthcare, commercial and the public sector to make the world a little bit better, day by day.
Previous Company:
Company Name: Hughes Insurance
Job Title: Director of IT, Process & Charge
Start Date: February 2020