Chief Information Security Officer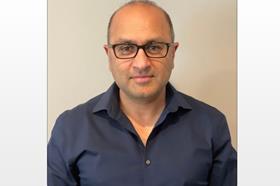 Technology leader with a 20-year track record of high impact consulting, advisory, strategic planning and delivery on large, complex transformation initiatives for market leaders in Financial Services, Healthcare, and Government & Public Safety. - Experience partnering with senior executives across business and technology domains to drive alignment between strategy and execution. - Experience advising VP and C-level IT executives on technology strategy, governance, business alignment and solution delivery in areas of enterprise architecture, solution architecture, digital strategy, mobile channel enablement, application portfolio management, product management, program operating model design, agile delivery and change management. - Deeply involved people manager with a passion for developing talent and building high performance teams. - Experience managing up to 18 direct reports and project teams with 50+ matrixed team members including product managers, business solution leads, enterprise architects, business architects, solution architects, data architects, business analysts, software engineers, program and project managers. - Deep experience in managing end to end software application development with a focus on business value alignment, agile scrum delivery, enterprise integration, application performance engineering, data conversion, infrastructure design and implementation planning. - Deep experience in the design and implementation of core BPM and vertical solutions for healthcare - product information management, enterprise content management, contract administration - using Pega. - Skilled at managing client, vendor and stakeholder relationships for enterprise-wide delivery orchestration efforts. - Experience managing business development and client relationship management for large delivery accounts with over $30 million in annual revenue.
Current Role
Company Name: U.S. Renal Care
Job Title: Chief Information Security Officer
Start Date: March 2022
Company Industry: Hospital & Health Care
Location: Northbrook, Illinois, United States
U.S. Renal Care was founded in 2000 and serves more than 25,000 patients in 335 dialysis facilities in 32 states and the Territory of Guam. We have a unique business model, developing and operating dialysis centers in joint venture partnerships with leading local nephrologists. At our core, we exist to serve our patients. In fact, we like to say that we are inspired by our patients. We do our best to provide compassionate care, where and when patients need it. We wouldn't be a leading dialysis provider without our leadership team. Each team member brings decades of healthcare and business experience to their roles.
Previous Role:
Company Name: U.S. Renal Care
Job Title: VP, Enterprise Architecture & Cybersecurity
Start Date: April 2021