Chief Information Security Officer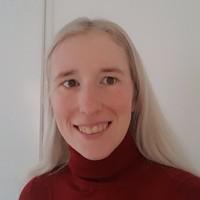 Heleen is now the Chief Information Security Officer at Veiligheidsregio Gelderland-Zuid.
Current Role
Company Name: Veiligheidsregio Gelderland-Zuid
Job Title: Chief Information Security Officer
Start Date: June 2022
Company Industry: Non-profit Organization Management
Location: Schaijk, North Brabant, Netherlands
In the Gelderland-South Safety Region (www.vrgz.nl), the emergency services of the fire brigade and ambulance care and the 16 municipalities work together to prevent, combat and limit large-scale incidents, disasters and crises. The Gelderland-South Safety Region has 550 employees as well as approximately 800 volunteers from the fire service and consists of five sectors: the regional ambulance service, the fire service, the common control room, the medical assistance organization (GHOR), the Safety Office and a number of support and staff departments, including the communications department.
The sectors work closely with a large number of partners in security. This makes the VRGZ a close partnership and a strong safety organization for the more than 541,000 inhabitants of Gelderland-South.
Previous Company:
Company Name: Gemeente Laarbeek en Gemert-Bakel
Job Title: Ciso/ PO
Start Date: July 2021