Chief Audit & Compliance Officer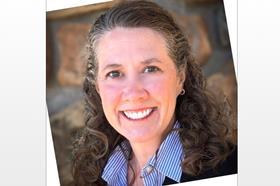 I am an experienced enterprise leader who is passionate about creating value and inspiring positive change. I have extensive experience building and leading highly-effective teams and have a thorough understanding of risk assessment, risk management, and audit approaches. I also have broad exposure to a variety of industries, business areas and processes, as well as significant international experience.
Current Role
Company Name: NiSource
Job Title: Chief Audit & Compliance Officer
Start Date: March 2022
Company Industry: Utilities
Location: Columbus, Ohio, United States
NiSource (NYSE: NI) helps energize the lives of its nearly 4 million natural gas and electric customers across six states. Our local utilities – Columbia Gas and NIPSCO – ensure that customers receive safe, reliable and affordable natural gas and electric service each and every day. Our business plan is focused on proactively investing in our energy infrastructure – approximately $1.4 billion a year – to ensure we meet and improve upon our customer commitments for the next 100 years.
Previous Role:
Company Name: NiSource
Job Title: VP, Chief Audit Executive
Start Date: August 2020