Chief Information Officer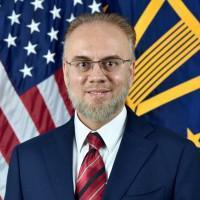 Senior Technology Executive with strong analytical, quantitative and written/communication skills and over 20 years of experience overseeing digital strategies, developing partnerships and relationships with business leaders and providing strategic direction for technology and strategy planning between digital teams and other business units. Managed digital innovation & transformation program portfolio deployments (>$100M) leading departments of up to 90 direct and indirect reports (managing global, cross-functional and offshore distributed teams). Tremendous success building, mentoring and retaining high performance teams. Spearheaded digital and IT value strategies across multi-functional business units to reap benefits of disruptive technology innovation resulting in significant OPEX reduction. Drove engagements with C-suite and other senior executives to build value propositions, provide thought leadership and influence. Proven track record for catalyzing business partnership alignment to support the delivery of high impact digital solutions based on prioritized technology agenda.
Current Role
Company Name: DoD Inspector General
Job Title: Chief Information Officer
Start Date: June 2022
Company Industry: Government Administration
Location: Washington, District of Columbia, United States
Department of Defense Office of Inspector General is an independent, objective agency within the Department that was created by the Inspector General Act of 1978, as amended. We are dedicated to serving the warfighter and the taxpayer by conducting audits, investigations, inspections, and assessments that result in improvements to the Department. Our agency also provides guidance and recommendations to the Department and Congress. Our office currently employs over 1600 personnel from diverse backgrounds. In addition to our headquarters in Alexandria, Virginia, the agency maintains field offices located throughout the world.
Previous Company:
Company Name: Deputy Director, Office of Business Transformation, SES, Pentagon
Job Title: United States Department of the Army
Start Date: August 2020