Chief Information Officer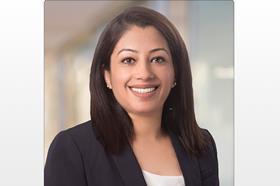 A technology leader with over 20 years of global experience in major financial, retail, legal and consulting organizations across UK, USA and Asia Pacific. Expertise in developing and executing a business aligned IT Strategy in fast-paced, customer-centric, multi-billion dollar firms. I can get stuff done in a large organization by building relationships across silos. Significant experience in running 200+ personnel, cross-functional, diverse, global teams. I take pride in hiring and retaining top talent across the globe.
Current Role
Company Name: Polsinelli
Job Title: Chief Information Officer
Start Date: March 2022
Company Industry: Law Practice
Location: Washington DC-Baltimore Area
Polsinelli is an Am Law 100 firm with 900 attorneys in 21 cities coast-to-coast. Ranked #30 for Client Service Excellence and #10 for best client relationships among 650 U.S. law firms, Polsinelli is also named among the top 30 best-known firms in the nation for the second consecutive year. The firm's attorneys provide value through practical legal counsel infused with business insight, and focus on health care, financial services, real estate, intellectual property, mid-market corporate, labor and employment, and business litigation.
Previous Company:
Company Name: Hogan Lovells
Job Title: Managing Director - Global Head of Technology Operations and Service Delivery
Start Date: May 2017