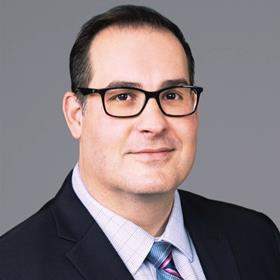 Dynamic, initiator of action and excitement in technology, focused on business optimization, productivity, end-user experience and efficiency. Avid listener, a direct and expressive communicator, simplifies technical jargon for all stakeholders building strong relationships across the business and beyond. Trusted business partner and coach, ignites staff engagement and excitement to untangle and resolve critical technical issues and advance the industry.
Current Role
Company Name: Kinaxis
Job Title: Chief Technology Officer
Start Date: February 2022
Company Industry: Computer Software
Location: Greater Toronto Area, Canada
Everyday volatility and uncertainty demand quick action. Kinaxis® delivers the agility to make fast, confident decisions across integrated business planning and the digital supply chain. People can plan better, live better and change the world. Trusted by innovative brands, we combine human intelligence with AI and concurrent planning to help companies plan for any future, monitor risks and opportunities and respond at the pace of change. Powered by an extensible, cloud-based platform, Kinaxis delivers industry-proven applications so everyone can know sooner, act faster and remove waste. Don't believe us? Ask us to prove it.
Other Active Role:
Company Name: NorthOne
Job Title: Technology Advisor
Start Date: December 2015
Previous Company:
Company Name: Manulife
Job Title: Vice President of Architecture & Engineering Group Functions and Global Data Office
Start Date: September 2019