Vice President and Chief Digital Officer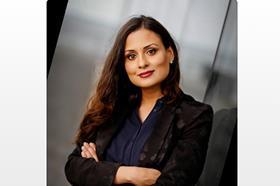 Influential IT leader with achievement in leveraging technology to drive public sector and organizational growth, performance, profitability, and expand intellectual property capital. Acts as a change agent, capable of orchestrating transformative business strategy through data-driven decisions. Champions innovation with a focus on developing flexible, scalable solutions for consumer and organizational problems. Deep knowledge of privacy strategy in healthcare to support security and privacy legislative compliance. Diverse experience in high-growth, start-up, and turnaround environments with extensive experience, a robust network and deep knowledge of the public sector.
Current Role
Company Name: Quinte Health Care (QHC)
Job Title: Vice President and Chief Digital Officer
Start Date: March 2022
Company Industry: Hospital & Health Care
Location: Ontario, Canada
Quinte Health Care provides a wide range of high quality health care services to 160,000 people living in the 7000 square kilometre region of Prince Edward and Hastings Counties and the southeast portion of Northumberland County. Care is provided through four hospitals - QHC Belleville General Hospital, QHC North Hastings Hospital, QHC Prince Edward County Memorial Hospital and QHC Trenton Memorial Hospital - and includes four emergency departments, operating rooms at three sites, a rehabilitation day hospital, children's treatment centre, ambulatory care clinics, community mental health programs and a range of diagnostic services. There are inpatient beds for acute medical patients, intensive care, obstetrics, paediatrics, mental health, complex continuing care, rehabilitation and surgery.
Other Active Roles:
Company Name: Dalla Lana School of Public Health, University of Toronto | St. Lawrence College
Job Title: Sessional Lecturer | Professor, Health Administration & Health Information Management (Part-Time)
Start Date: September 2021 | April 2018
Previous Company:
Company Name: Brockville General Hospital
Job Title: CIO (Chief Information Officer)
Start Date: 2019