Chief Information Officer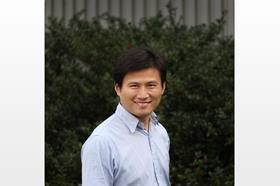 A distinguished Information Technology & Digital leader with 20+ years of extensive experience in various industries. Expertise in managing projects within Information systems, Telecommunications, and Manufacturing environments. Solid background in directing programs to implement new business operation on IT related matters. Seasoned expert on IT startup of new company including Infrastructure, Application, organization setup, define procedure of on-going operation. Proven ability to bridge technology and business goals to provide productive solutions. Experienced interfacing with key business units including Research & Development, Sales,Marketing, Finance, Operations, Human Resource, Manufacturing and Engineering, Supply Chain & Quality Control. Excellent communicator, with emphasis on building strong client relationships, capable of making professional presentations. Quick learner that rapidly adapts to emerging technologies. Respected builder and leader of customer-focused teams; instill a shared, enthusiastic commitment to customer service as a key driver of department goal attainment. Capable of Managing 3 M + USD IT operation annual budget, always seeking for potential saving by implementing innovative technology/Solutions.
Current Role
Company Name: Canadian Red Cross
Job Title: Chief Information Officer
Start Date: March 2022
Company Industry: Non-profit Organization Management
Location: Montreal, Quebec, Canada
The Canadian Red Cross is part of the largest humanitarian network in the world, the International Red Cross and Red Crescent Movement. We help people and communities in Canada and around the world in times of need and support them in strengthening their resilience.
Previous Company:
Company Name: Zoetis Inc.
Job Title: Regional IT & Digital Head for Canada & Northern Latin American region
Start Date: July 2018