Chief Information Officer (CIO) - IT Director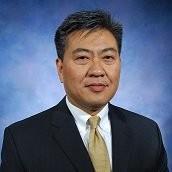 Experienced Chief Information Officer with a proven history of working in the government relations industry. Skilled in Government Technology Strategic Planning, ITIL, Business Process Improvement (Lean Six Sigma), and IT Service Management. Strong Information Technology professional with an MBA and a Master of Science in Finance from the Florida International University along with a Bachelor of Science in Computer Information Science from the University of Florida.
Current Role
Company Name: City of Miami
Job Title: Chief Information Officer (CIO) - IT Director
Start Date: June 2022
Company Industry: Government Administration
Location: Miami, Florida, United States
The City of Miami is the seat of Miami-Dade County, the most populous county in Florida located in between the Everglades and Biscayne National Parks. The city covers an area of 56.6 square miles and is known as the "Magic City". According to the most recent U.S. Census estimates, 441,003 people call Miami home. Diversity is one of the hallmarks that defines us, and we draw strength from it as many of our residents come from the Caribbean and Central and South America. In fact, 70% of our population is Hispanic or Latino. In 2016, the City of Miami was chosen along with the City of Miami Beach and Miami-Dade County as regional partners to join 100 Resilient Cities' (100RC) global network which was founded by the Rockefeller Foundation. Miami is a Future City and as such, the city is addressing rising seas and climate concerns.
Previous Company:
Company Name: City of St. Cloud, FL
Job Title: Director of Information Technology
Start Date: June 2020