Chief Information Officer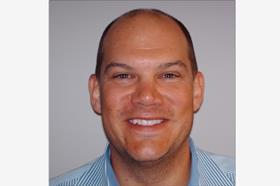 Entrepreneurial, meticulous, technology and operations management, company development. Implementing an ideal environment and resources for developing and delivering projects. Strategic planning and innovation.
Current Role
Company Name: Medicom Group
Job Title: Chief Information Officer
Start Date: March 2022
Company Industry: Medical Device
Location: Montreal, Quebec, Canada
Founded in 1988, the Medicom Group is one of the world's leading manufacturers and distributors of high-quality infection control, single use and preventive products for the medical, dental, industrial, veterinary, laboratory and health and beauty markets. Based in Montreal, Canada, Medicom has operations in 50 countries, has 10 fully controlled manufacturing plants in North America, Europe and Asia, and sells in over 95 countries. Medicom is committed to making the world a safer and healthier place by using carefully selected materials, cutting-edge technology and continuous innovation to provide protection that healthcare professionals can count on.
Previous Company:
Company Name: Logibec
Job Title: Chief Information Officer & Vice-President SRE (Site Reliability Engineering)
Start Date: February 2018