General Counsel | Chief Compliance Officer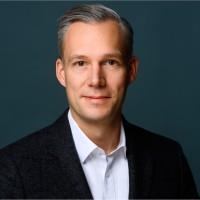 Professional experience as legal counsel & compliance specialist | Industry sectors Automotive, Defence & Security | Specific practice in highly regulated environment (esp. AML, KYC, export controls, product safety) and global incident managment (internal investigation, criminal law defence, arbitration proceedings) | Specialized in CMS-Structuring (post M&A-restructure & integration) | Routined communication with auditors & authorities.
Current Role
Company Name: RENK Group
Job Title: General Counsel | Chief Compliance Officer
Start Date: January 2022
Company Industry: Machinery
Location: Greater Munich Metropolitan Area
RENK. We are the world's leading specialists for pioneering solutions to control extreme forces throughout the drive train: In industrial applications, during energy production, in demanding naval applications, and tracked vehicles. The result is innovative products and solutions that set standards when it comes to quality, precision, and reliability and represent the cutting edge of technology on the global market.
Previous Company:
Company Name: Rheinmetall Defence
Job Title: VP - Head of Compliance | Vehicle Systems
Start Date: January 2016