Chief Information Officer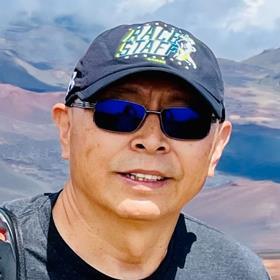 Leading advocate for blockchain adoption in education. Strategic forward-thinking and process-driven IT executive who uses ITIL Framework, Lean Six Sigma and Agile project management to ensure IT operation success with very high services availability, security, and user satisfaction. Expert in managing complex and multiple-location IT services; turning around and re-building troubled IT organizations. Strong expertise in the design, development and implementation of information systems, software applications, and IT support and infrastructure systems for data processing, network communications, business operations, computer services and management information systems. Particularly experienced in: - IT strategic planning and policy development, - IT infrastructure and operation management, - Business process analysis, - Application planning, implementation and integration, - ITIL framework and IT best practices, - Complex project prioritization, risk management and resource allocation, - IT security, compliance and business risk assessment and mitigation, - Emerging IT solution integration.
Current Role
Company Name: Saint Louis Community College
Job Title: Chief Information Officer
Start Date: June 2022
Company Industry: Higher Education
Location: Lake St Louis, Missouri, United States
There is a place for you at St. Louis Community College! Whether you are entering college for the first time, are ready to shift career gears, want to update your skills, or simply want to learn something new and interesting, there is a place for you at St. Louis Community College.
Come find your place at St. Louis Community College. It might just change your life.
Previous Company:
Company Name: Maryville University of Saint Louis
Job Title: Chief Digital Transformation Evangelist
Start Date: June 2019