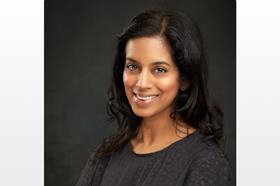 Accomplished and dynamic leader with over 15 years' experience advising executive management on legal, regulatory, and compliance & risk management strategies in fast-paced organizations. As Vice President of Legal & Compliance at G6 Hospitality, I am responsible for commercial transactions, real estate, corporate financing, compliance and franchise. I am a strategic business partner and trusted legal advisor with strong interpersonal skills who also has expertise in commercial litigation, operations, employment, intellectual property, marketing, procurement and brand performance. My approach focuses on the big picture and I pride myself on being able to formulate innovative solutions to achieve business objectives while still mitigating risk and controlling cost. Most recently, I was recognized for my work by the Texas General Counsel Forum with a Magna Stella award for "Senior Managing Counsel – Small Legal Department" in 2021.
Current Role
Company Name: G6 Hospitality LLC
Job Title: Chief Compliance Officer
Start Date: March 2022
Company Industry: Hospitality
Location: Dallas-Fort Worth Metroplex
G6 Hospitality LLC owns, operates and franchises more than 1,400 economy lodging locations under the iconic Motel 6 brand and the Studio 6 Extended Stay brand. Headquartered in Dallas (Carrollton), Texas, G6 Hospitality employs more than 10,000 team members across the U.S. and Canada. As an iconic brand in economy lodging, we live to serve both our guest and our team members, equally. We seek out those who have Heart for Service and a desire to grow with our organization.
Previous Role:
Company Name: G6 Hospitality LLC
Job Title: Vice President, Legal & Compliance
Start Date: July 2019