Managing Director - Chief Risk Officer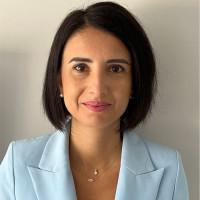 Evie is now the Managing Director - Chief Risk Officer at Jefferies.
Current Role
Company Name: Jefferies
Job Title: Managing Director - Chief Risk Officer
Start Date: June 2022
Company Industry: Investment Banking
Location: London, England, United Kingdom
Jefferies, the global investment banking firm, has served companies and investors for 60 years. Headquartered in New York, with offices in over 30 cities around the world, the firm provides clients with capital markets and financial advisory services, institutional brokerage and securities research, as well as asset and wealth management. The firm provides research and execution services in equity, fixed income, and foreign exchange markets, as well as a full range of investment banking services including underwriting, mergers and acquisitions, restructuring and recapitalization, and other advisory services, with all businesses operating in the Americas, Europe and Asia.
Previous Role:
Company Name: Jeffries
Job Title: Managing Director
Start Date: December 2016