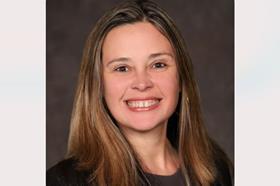 Broad spectrum of professional experience spanning Latin America, Africa and Asia/Pacific regions. Extensive research and analytical skills to include quantitative and qualitative research methods as well as the design and evaluation of more effective, evidence-based programs/action and educational policies. Passionate about producing new evidence and assisting in the implementation of evidence-based programs targeted towards the world's most vulnerable populations and ultimately changing people's lives. Languages: Portuguese (native), English and Spanish Country Experience: Brazil, Argentina, Bolivia, Nicaragua, Panama, Honduras, Timor-Leste, Angola and Indonesia.
Current Role
Company Name: Broward College
Job Title: Chief Data Officer
Start Date: March 2022
Company Industry: Higher Education
Location: Miami-Fort Lauderdale Area
Created by the Florida Legislature in 1959, Broward College is one of 28 institutions that make up the Florida College System. Broward College is recognized as one of the top community colleges in the nation. In 2021, the College was a Finalist with Distinction in the Aspen Prize for Community College Excellence, recognizing it as one of the top five community colleges from more than 1,000 colleges. This is the second time the College earned recognition as a Finalist with Distinction and the fourth time the College has been named a Top 10 institution.
Previous Role:
Company Name: Broward College
Job Title: Senior Director, Research and Data Science
Start Date: July 2020