IBCM Business Chief Risk Officer, Credit Suisse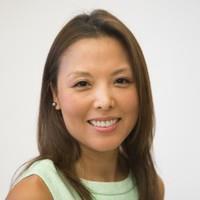 Having worked since 1999 at Citi, Goldman Sachs, and Credit Suisse, Emi is a Banking professional who is now the IBCM Business Chief Risk Officer for Credit Suisse.
Current Role
Company Name: Credit Suisse
Job Title: Chief Technology Officer, Field Lead
Start Date: January 2022
Company Industry: Banking
Location: New York, New York, United States
Credit Suisse is a leading global wealth manager with strong investment banking capabilities. Headquartered in Zurich, Switzerland, our operation has a global reach and extends to about 50 countries worldwide across mature and emerging markets with more than 45,000 employees from over 150 different nations.
Previous Role:
Company Name: Credit Suisse
Job Title: Director, Credit Risk / Leveraged Finance Underwriting Group
Start Date: April 2016