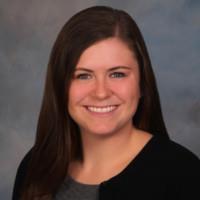 Experienced Compliance and Risk professional with a demonstrated history of working in the financial services industry, with a focus on private market funds. Skilled in assisting investment professionals with regulatory change and oversight, product launches and regulatory compliance. MSA focused in Accounting from Suffolk University and an Accounting Degree from the University of Massachusetts Amherst.
Current Role
Company Name: abrdn
Job Title: Chief Compliance Officer
Start Date: January 2022
Company Industry: Financial Services
Location: Greater Boston
At abrdn, we empower our clients to plan, save and invest for their futures. We structure our business into three areas – and together they reflect our focus on enabling our clients to be better investors. Investments: We work with clients to create solutions across markets, asset classes and investment strategies – combining our global network of investment professionals with research, data and technology. Adviser: We offer market-leading platform technology and tools that enable UK wealth managers and financial advisers to look after the diverse needs of their clients. Personal: We help people throughout the UK plan for their financial futures – through our financial planning business, our digital direct-to-consumer services and discretionary fund management services.
Previous Role:
Company Name: abrdn
Job Title: Senior Risk Advisory Analyst
Start Date: November 2018