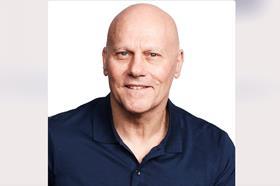 Specialties: Executive combining business and technology expertise. Experienced in setting vision and transformation to a platform based business model, with marketplace and data moentization as main tenants of the transformation. Accountable for P&L, Product Management & Development, Enterprise architecture & software. Cloud technologies. Experienced with turn-around situations and increasing shareholder value, managing large scale distributed global and cross-functional teams of Product Managers, R&D and Operations. Portfolio Management & rationalization; investment optimization strategy & prioritization. Pragmatic Marketing certification; Black-belt in Lean Six-Sigma; Experienced with Balanced Scorecard framework and DFSS (Design for Six Sigma) for SW products. Experienced in transforming business and technology teams to Agile (e.g SCRUM) from traditional Waterfall like development methodologies. Experienced with Software Development Life Cycle from Concept-to-Cash: Idea inception, Product Design, Definition & Management, Development, Testing, Deployment and 24x7x365 Operations. Passionate about building healthy cohesive teams.
Current Role
Company Name: HealthEquity
Job Title: Chief Technology Officer
Start Date: March 2022
Company Industry: Financial Services
Location: Suwanee, Georgia, United States
HealthEquity is a leading administrator of Health Savings Accounts (HSAs) and other consumer-directed benefits—FSA, HRA, COBRA, and Commuter. Benefits advisors, health plans, and retirement providers partner with us to help over 13 million members work toward long-term health and financial wellbeing. Visit HealthEquity.com to see our intuitive technology and remarkable service in action.
Previous Company:
Company Name: Finastra
Job Title: Chief Product and Technology Officer
Start Date: March 2018