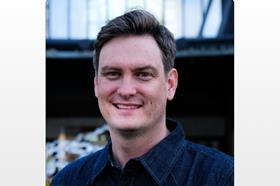 I'm Duncan, a Senior Project Director working on phenomenal travel brands at The Travel Corporation. I come from a digital background. I built websites before I found my way into management, and I like to bring this 'digitally minded' experience into everything I do in business.
Current Role
Company Name: The Travel Corporation
Job Title: Chief Digital Officer
Start Date: March 2022
Company Industry: Leisure, Travel & Tourism
Location: London, England, United Kingdom
Our philosophy is simple: to create enriching experiences for our travelers by combining an unbeatable mix of exceptional service and quality at great value. No matter their taste, whether they are a family or a couple, a group or travelling solo—The Travel Corporation (TTC) offers something for everyone. Our employees strive to create unforgettable memories and experiences for our clients. We push ourselves to consistently do better, to lead with all our brands. We are dedicated to the team, understanding that not one of us works best alone. As a worldwide travel expert, we currently operate in 60 countries, with over 35 offices and serving over 1.5 million customers annually. Core to our business is ensuring our impact is positive.
Previous Role:
Company Name: The Travel Corporation
Job Title: Senior Project Director
Start Date: August 2020