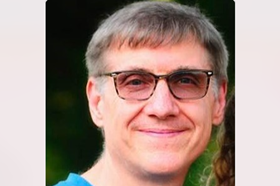 I've had extensive experience working across many disciplines, from server and PC hardware to large scale system designs for global networks. My knowledge of systems is built upon a growing foundation starting at the hardware level of servers, data center racks, network cabling, firewalls, switches and routers. Spring boarding from hardware to software I built ISO server OS images, supported Windows at both the server and desktop level, installed software, setup OUs and GPOs in Microsoft ADs, and maintained whole farms of Citrix servers. I then progressed to designing and implementing large scale designs, incorporating sites, networks, server farms, down stream and up stream systems, cloud integration, and security boundaries. As a manager I added to this understanding ROI and QOS aspects of strategic design. My passion is in building secure, robust and at times complicated solutions with an innovative twist. Outside of work my focus is on family, running, games and puzzles. I like to think that each compliment and support the other. Work supports my family and activities, family keeps me grounded to what's important, and the games and puzzles are fun way to keep my mind sharp and looking for alternative solutions.
Current Role
Company Name: Temple Health – Temple University Health System
Job Title: Chief Technology Officer
Start Date: March 2022
Company Industry: Hospital & Health Care
Location: Wallingford, Pennsylvania, United States
At Temple Health, patients have access to some of the most advanced research and clinical care — tools we are using to help achieve outcomes once thought to be impossible. Our renowned physicians, nurses and researchers are committed to providing tomorrow's treatments, today.
Previous Company:
Company Name: Delaware County, Pennsylvania
Job Title: Lead IT Security Analyst
Start Date: March 2021