Chief Technology Officer, Consumer Solutions Segment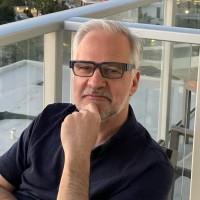 International People, Technology and Business Leader Extensive experience in leading global organizations, driving new product development and commercialization spanning broad range of technologies and applications: specialty chemicals and polymers, water treatment and filtration equipment, and process solutions for food & beverage applications.
Current Role
Company Name: Pentair
Job Title: Chief Technology Officer, Consumer Solutions Segment
Start Date: January 2022
Company Industry: Mechanical Or Industrial Engineering
Location: Minneapolis, Minnesota, United States
Pentair had revenue in 2020 of $3 billion, and trades under the ticker symbol PNR. With approximately 9,750 global employees serving customers in more than 150 countries, we work to help improve lives and the environment around the world.
Previous Role:
Company Name: Pentair
Job Title: VP / Business Unit Leader - Industrial Filtration
Start Date: October 2019