Chief Information Officer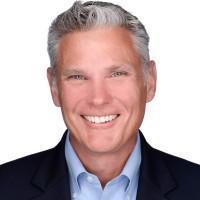 - Dynamic IT leader driving transformational change at the intersection of business and technology.
- Diverse background across Software/SaaS, Supply Chain, Mfg. and Distribution Industries
- Strong business engagement, IT governance, Strategy and Execution.
Current Role
Company Name: STAAR Surgical
Job Title: Chief Information Officer
Start Date: June 2022
Company Industry: Medical Device
Location: Trabuco Canyon, California, United States
STAAR Surgical Company (an S&P 400 midcap company trading under NASDAQ: STAA), a leading developer, manufacturer and marketer of implantable lenses and companion delivery systems for the eye has been dedicated solely to ophthalmic surgery for over 35 years. The company offers the EVO Visian implantable Collamer® lenses (ICLs) to treat visual disorders, such as myopia, hyperopia, astigmatism, and presbyopia; and Hyperopic ICL, which treats far-sightedness. These lenses are intended to provide visual freedom for patients, lessening or eliminating the reliance on glasses or contact lenses. All of these lenses are foldable, which permits the surgeon to insert them through a small incision. STAAR's lens used in refractive surgery is called an Implantable Collamer Lens or "ICL". Over 1,00,000 Visian ICLs have been implanted to date.
Previous Company:
Company Name: International Vitamin Corporation
Job Title: Chief Information Officer
Start Date: September 2017