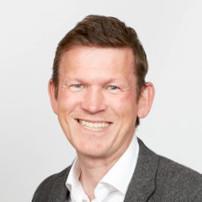 I am a technologist, an architect, big fan of the Cloud and APIs (together they really do help drive transformation), an engineer, an outside-in thinker who builds and leads high performing teams focusing on delivering real value outcomes and great experiences for customers( patients/ citizens/ staff)

I foster an innovation and continuous improvement culture adopting agile/ lean ways of working that empower teams giving them the tools and metrics needed to "test, learn and adapt" but ultimately to succeed even quicker delivering incremental value with a continuous improvement mindset.

Whilst at William Hill I have focused on people giving them the right training and support to grow, as well as opportunities to bring to life ideas that support the business and customers alike. I am part of the senior leadership team leading on digital business transformation including cloud adoption, DevOps/ agile and automation to improve business processes or in some cases completely reinvent them. I am particularly proud of introducing hackathons into William Hill following great success at Hermes when I founded the Innovation Lab and partnered with Google and Leeds Beckett University.

I was fortunate enough to be invited to speak at the AWS Summit London 2019 to talk about we used AI to accelerate our Nobody Harmed ambition.

Day to day I lead IT colleagues and take responsibility across the entire Group for the agile transformation initiative that is introducing agile ways of working into software delivery but also wider disciplined agile in IT and the organisation as a whole. I am helping to shape digital business transformation, API management and platforms within William Hill introducing technologies and ways of working to focus on continuous improvement and delivery whilst demonstrating cost optimisation and of course, fun and exciting opportunities!
Current Role
Company Name: NHS England & NHS Digital
Job Title: Chief Technology Officer
Start Date: February 2022
Company Industry: Hospital & Health Care
Location: Leeds, England, United Kingdom
NHS England:
We work with NHS Improvement to act as a single organisation to better support the NHS to deliver improved care for patients: https://www.england.nhs.uk/comment-policy NHS England is increasing transparency in the NHS and improving services for patients. We work with NHS staff, patients, stakeholders and the public to improve the health outcomes for people in England. We are responsible for the stewardship of £99 billion of public funds to provide comprehensive health and care services available to all, where there is clinical need and regardless of an individual's ability to pay. We are custodians of the values of the NHS Constitution, committed to putting patients at the heart of everything we do, promoting transparency and accountability of our work to citizens, and ensuring the most efficient, fair and inclusive use of finite taxpayer resources. High quality care for all, now and for future generations.
NHS Digital:
NHS Digital uses information and technology for better health and care. As an arms-length body of the Department of Health, we are the national provider of information, data and IT systems for commissioners, analysts and clinicians in health and social care.
NHS Digital…
• operates and develops IT systems
• collects processes and publishes data
• ensures organisations meet information and security standards
We support the health and care system, helping patients to make informed choices about their care while ensuring that their data is kept safe.
Previous Company:
Company Name: NHSX
Job Title: Chief Technology Officer
Start Date: May 2020