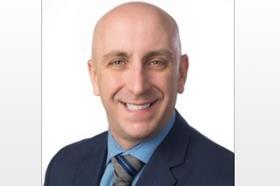 I am an influential, well-regarded, and highly accomplished senior executive and servant leader with extensive experience spearheading award-winning digital transformations in diverse, fast-paced, and ever-changing environments. Additionally, I demonstrate a proven track record of success developing and driving robust digital strategy and maximizing potential positioning the organization as an industry leader in a highly competitive landscape. My background includes catapulting innovative digital capabilities championing the organizational mission and goals. Additionally, I execute on challenges and maintain a forward-thinking, entrepreneurial mindset aligned with the enterprise vision. I am proficient at developing powerful teams and relationships, establishing expectations, communicating vision, and monitoring performance to maximize effectiveness. Strategic executive translating enterprise needs into best-in-class technology solutions moving the organization forward.
Current Role
Company Name: Groupe Dynamite
Job Title: Chief Technology Officer
Start Date: March 2022
Company Industry: Retail
Location: Greater Toronto Area, Canada
Groupe Dynamite is a global fashion retailer with two brands at the heart of its success, Garage and Dynamite. We operate more than 350 stores in Canada and worldwide and employ over 5,200 people. We have our roots planted firmly in the terrain of fashion's retail landscape. Within our walls, our spirited group creates, designs, markets and distributes a constantly evolving collection to a large network of Dynamite and Garage retail stores. The brand's core strength is rooted in a solid understanding of its customer. Acting as a Canadian leader among the international brand landscape, both Garage & Dynamite continue to thrive in an ever-crowded marketplace. Our passionate team continues to lead expansion of the business in new markets, including e-commerce while always leveraging our shared values.
Other Active Roles:
Company Name: Multi-Health Systems Inc. (MHS) | Ontario Minor Hockey Association |
Job Title: Advisory Board Member | Referee |
Start Date: January 2019 | October 2017
Previous Company:
Company Name: Spin Master
Job Title: Senior Vice President, Technology
Start Date: August 2020