Chief Information Security Officer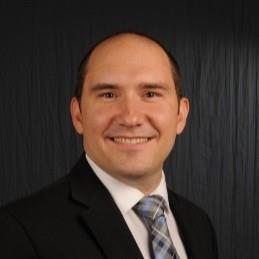 Chief Information Security Officer Advisor | Strategic & Operational Security
Passionate Security Leader with a deep sense of cross-industry Strategies, Programs & Technology

- Extensive experience in assessing the risks, maturity, and gaps of security programs across industry and size. While balancing security needs against the organizations strategic business plan, risk factors, regulatory requirements, & IT and business requirements
- Broad knowledge of cybersecurity across industries with the ability to engage at the technical levels focused on all aspects of security (identify, protect, detect, respond, & recover) NIST cybersecurity framework.
- Recognized for having a keen emotional intelligence and frequently operating as a leader, teacher, mentor, and industry influencer.
- Leadership role with external and internal teams

Advised and Guide CISOs on how to strategically and tactically ensure the authenticity, confidentiality, integrity, and availability of the company's critical and most sensitive tangible assets and non-tangible, to include the protection of them against unauthorized modification, disclosure or destruction.

Takes ownership of his job and is considered a savvy researcher, continuous learner, enthusiastic team player, and devoted to the success of those around him.
Current Role
Company Name: iCIMS
Job Title: Chief Information Security Officer
Start Date: February 2022
Company Industry: Computer Software
Location: Salt Lake City Metropolitan Area
When you join iCIMS, you join the team helping global companies transform business and the world through the power of talent. Our customers do amazing things: design rocket ships, create vaccines, deliver consumer goods globally, overnight, with a smile. As the Talent Cloud company, we empower these organizations to attract, engage, hire, and advance the right talent. We're passionate about helping companies build a diverse, winning workforce and about building our home team. We're dedicated to fostering an inclusive, purpose-driven, and innovative work environment where everyone belongs.
Previous Company:
Company Name: Abira Security
Job Title: Vice President of Services
Start Date: June 2021