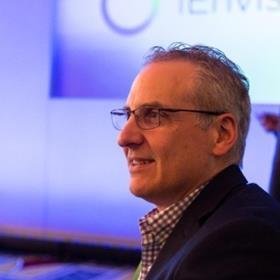 After almost 11 years with Envision Pharma Group, David has now become their Chief Technology Officer.
Current Role
Company Name: Envision Pharma Group
Job Title: Chief Technology Officer
Start Date: February 2022
Company Industry: Pharmaceuticals
Location: Glastonbury, Connecticut, United States
Founded in 2001, Envision Pharma Group is a global provider of evidence-based communication services and industry-leading technology solutions serving pharmaceutical, biotechnology, and medical device companies. Initially focusing on reinventing the way biopharma companies managed their global data communications programs through the use of smart technology and best-in-class publication planning, Envision has evolved to become a leading provider of healthcare communications services and medical affairs technology solutions. We support clients throughout the pharmaceutical product lifecycle, building strong partnerships and client confidence in our purpose-built solutions.
Previous Role:
Company Name: Envision Pharma Group
Job Title: Managing Director Technology
Start Date: September 2017