Chief Information Officer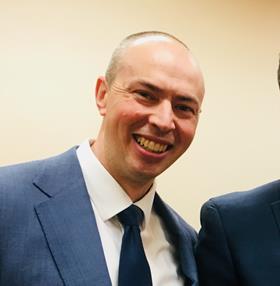 After starting at Allina Health back in mid-1999, Dave has recently become the Chief Information Officer for the company.
Current Role
Company Name: Allina Health
Job Title: Chief Information Officer
Start Date: February 2022
Company Industry: Hospital & Health Care
Location: Minnetonka, Minnesota, United States
People at Allina Health have a career of making a difference in the lives of the millions of patients we see each year at our 90+ clinics, 12 hospitals and through a wide variety of specialty care services in Minnesota and western Wisconsin.
We're a not-for-profit organization committed to enriching your career by providing ongoing training, competitive compensation, support for work-life balance and ways to give back to the communities we serve.
Other Active Role:
Company Name: Allina Health
Job Title: Physician
Start Date: June 2010
Previous Role:
Company Name: Allina Health
Job Title: VP & Chief Health Information Officer
Start Date: April 2020