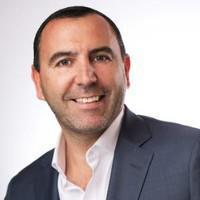 Specialties: Enterprise Technology, project management, budget analysis, CRM, Mobility and mobile technology, communications, innovative technologies, strategy, operational consulting, PCI, collaboration, change management, coaching and development, app development, cloud technology, business intelligence, executive leadership, property new build and renovation project management. Luxury Hotelier.
Current Role
Company Name: Discovery Land Company
Job Title: Chief Technology Officer
Start Date: June 2022
Company Industry: Real Estate
Location: Beverly Hills, California, United States
Discovery Land Company, LLC is a privately-held, full service real estate development company based in Scottsdale, Arizona, specializing in luxury residential private club communities and resorts in the U.S. and other popular North American locations. Discovery's projects are all distinct from one another with their own themes and architectural styles inspired by the natural environment and traditions of the project's locale. The private clubs have world-class resort amenities, high levels of service, and club programs that work in sync to create an appealing lifestyle and a culture that is focused on family. The Company was founded in 1994 by Michael S. Meldman with just one project. Since that time, Discovery has grown to be the premier player in the high-end resort residential niche with 18 world-class projects in its portfolio.
Previous Company:
Company Name: Viceroy Hotel Group
Job Title: Vice President, Global Technology
Start Date: March 2017