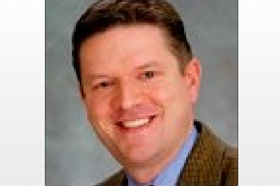 Craig serves as Vice President of e-Commerce for JTV®, the largest retailer of loose gemstones in the world and one of the top electronic jewelry retailers in the US. He is responsible for the company's strategic direction of Digital Marketing, Customer Experience and Sales for all digital platforms. Craig joined JTV in 2000 to lead the development of the company's online presence. Craig is a veteran of the e-commerce industry with 20 years of experience in the Internet and e-commerce space embracing marketing, merchandising, product management and technology. In addition to his role at JTV, Craig is active in several organizations, including Shop.org, NRF and ERA. Craig also served on client-advisory boards for numerous JTV technology partners as well as the board of directors for the Better Business Bureau of East Tennessee and The University of Tennessee's Retail and Hospitality program. Craig is a sought-after speaker at industry events, such as Shop.org and eTail, and is honored to have been featured in several industry publications, such as Internet Retailer, Shop.org and Forrester Research.
Current Role
Company Name: Jewelry Television
Job Title: Chief Digital Officer
Start Date: March 2022
Company Industry: Retail
Location: Knoxville, Tennessee, United States
At Jewelry Television® our mission is to open the world of fine jewelry and gemstones to everyone. Whether it's a special gift, rare gemstone, or fast-paced auction that you're looking for, Jewelry Television® has it all!
Previous Company:
Company Name: Jewelry Television
Job Title: Senior Vice President, Digital Strategy
Start Date: February 2020