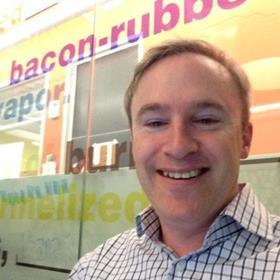 I started programming at the age of 8 on my Commodore Vic 20, and it's been my passion since. I love meaty technical challenges, but only if it solves a real world problem. Throughout my career I have been building high scale server-side web platforms, with particular focus in Knowledge Representation and Information Retrieval. As a committed agilist, I am passionate about Software Design and Architecture.
Current Role
Company Name: OpenTable
Job Title: Chief Technology Officer
Start Date: February 2022
Company Industry: Internet
Location: Menlo Park, California, United States
We love what can happen around the restaurant table. Since 1998, we've been committed to empowering that experience. From helping restaurants (and more recently bars and wineries) grow and run their businesses, to enabling guests to discover and book the perfect table every time they dine, our story is one of connection — among diners, restaurants, and their communities. But the table is just the start. Now, we're growing globally like never before, and continuing to lead the conversation in the tech and restaurant spaces with products that anticipate the changing needs of restaurants and diners. As we span countries and cultures, we're very aware of an essential ingredient in making the power of our products possible: you. You are the reason why we work hard to be one step ahead of the moment and what inspires us to embody the true spirit of hospitality. So, pull up a chair and join us.
Other Active Role:
Company Name: OpenTable
Job Title: SVP Engineering
Start Date: July 2016
Previous Company:
Company Name: eHarmony.com
Job Title: Sr. Director of Engineering, Matching
Start Date: February 2011