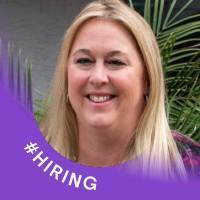 Experienced Director Of Instructional Technology with a demonstrated history of working in the education management industry. Skilled in Educational Technology, Instructional Design, Training, Adult Education, and Curriculum Development. Strong education professional with a Master of Education focused in Curriculum and Instruction from Northern Arizona University.
Current Role
Company Name: Chandler Unified School District
Job Title: Chief Technology Officer
Start Date: June 2022
Company Industry: Education Management
Location: Chandler, Arizona, United States
Reading, language and mathematics are at the core of students' education. The district has specific expectations for students in these three basic areas. Academic achievement is a high priority in the district as evidenced by test scores above the state and national averages. Our students consistently score among the top in the state on college-entrance exams. The Chandler Unified School District is located in the Southeastern part of the Phoenix metropolitan area. Chandler Unified serves more than 44,500 students in grades K-12 and encompasses 80 square miles including Chandler, Queen Creek and Gilbert. Chandler Unified is one of the fastest-growing districts in the state. The district consists of 31 elementary, ten middle school programs, six high schools and three alternative schools.
Previous Role:
Company Name: Chandler Unified School District
Job Title: Executive Director of Technology
Start Date: July 2021