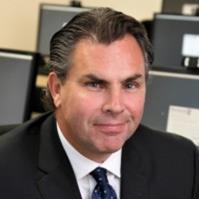 I am a proven and committed Information Technology Leader with a demonstrated track record within private- and public-sector environments.
A strategic thinker with the ability to effectively broker communication between business leadership and Information Technology.
I have over twenty-four years of leadership experience in architecting, developing, and implementing Information Technology solutions and strategies, ranging from infrastructure to applications, cybersecurity to lifecycle management, vendor management to large-scale project management.
Twelve years of which include leadership experience developing and implementing institutional solutions in higher education at a U15 research-intensive university in Canada.
Current Role
Company Name: Western University
Job Title: Chief Data Officer (CDO)
Start Date: January 2022
Company Industry: Higher Education
Location: London, Ontario, Canada
In choosing Western, students will become part of a vibrant learning community at one of Canada's top research-intensive universities. Along with a wide variety of intellectually challenging and engaging academic programs, the University is also alive with a diverse array of opportunities for student involvement, personal growth and leadership development, and numerous co-curricular and extracurricular activities.
Previous Role:
Company Name: Western University
Job Title: Director of Information Technology & CISO
Start Date: 2018