Chief Information Security Officer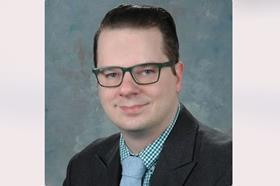 Current Chief Information Security Officer for Butler University and Principal in a boutique law firm in Historic Irvington focusing on real estate/business law/intellectual property. Formerly, Chief Information Security Officer and Chief Technology Officer for the City of Indianapolis and Marion County. Former IT Director at a major university with experience leading a variety of teams in an enterprise environment. Teams within our unit include: software/application development, web development, systems administration, customer service and security. I have managed several projects developing software applications that are currently in place across several disparate campuses throughout the state within the same University system. The teams under my management handle the majority of the administrative and financial IT functional systems on the Indianapolis campus. I also have extensive experience with PCI DSS compliance in an enterprise environment as well as implementing COBIT 5 security framework and the ISO 27000-series of IS standards across functional units. I also have close to fifteen years of experience as both a managing and associate broker in a number of real estate firms around the Indianapolis area.
Current Role
Company Name: Butler University
Job Title: Chief Information Security Officer
Start Date: March 2022
Company Industry: Higher Education
Location: Indianapolis, Indiana, United States
Founded in 1855 by attorney and abolitionist Ovid Butler, Butler occupies 290 acres in Indianapolis' Butler—Tarkington neighborhood. The University emphasizes a liberal arts-based education with the goal of teaching clear and effective communication, appreciation of beauty, and a commitment to lifelong learning, community service and global awareness.
Previous Company:
Company Name: Information Servies Agency - City of Indianapolis & Marion County
Job Title: Chief Information Security Officer
Start Date: October 2021