Chief Information Officer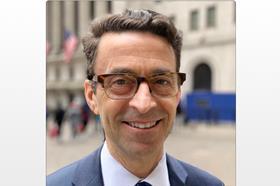 Chris Smith is a strategic catalyst. He has a unique talent for understanding real information needs and delivering solutions that are complete, simple, and cost effective. His specialty is making knowledge management work in the real world. He works with the business leaders to solve problems, identify opportunities, shape creative solutions and guide plans to add value.
Current Role
Company Name: Freshfields Bruckhaus Deringer
Job Title: Chief Information Officer
Start Date: March 2022
Company Industry: Law Practice
Location: New York, New York, United States
Freshfields Bruckhaus Deringer is a global law firm with a long-standing track record of successfully supporting the world's leading national and multinational corporations, financial institutions and governments on ground-breaking and business-critical mandates. Our 2,800-plus lawyers deliver results worldwide through our own offices and alongside leading national firms. Our commitment and business know-how mean our clients rely on us when it matters most.
Previous Role:
Company Name: Freshfields Bruckhaus Deringer
Job Title: Chief Global Data Officer
Start Date: May 2021