Chief Digital Officer (CDO)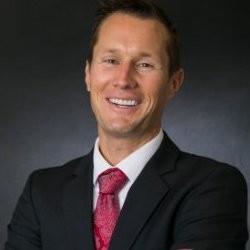 A self-motivated individual with strong analytical and problem solving abilities developed through both professional experience as well as educational background. Strong interpersonal and negotiating skills provide the ability to communicate effectively and excel in a team environment. Proven ability to consistently deliver high-quality results, both through personal contribution and managing a team.
Current Role
Company Name: Element Fleet Management
Job Title: Chief Digital Officer (CDO)
Start Date: February 2022
Company Industry: Financial Services
Location: Mississauga, Ontario, Canada
Element Fleet Management (TSX: EFN) is the leading global fleet management company, providing world-class management services and financing for commercial vehicle and equipment fleets. Our suite of fleet management services span the total fleet lifecycle, from acquisition and financing to program management and remarketing – helping customers optimize performance and improve productivity.
Previous Role:
Company Name: Element Fleet Management
Job Title: EVP Strategic Relationships
Start Date: March 2019