Chief Information Officer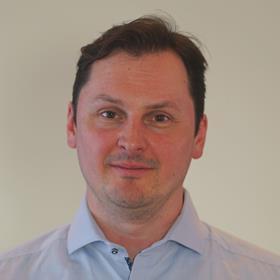 More then 15 years extensive ICT experience, in larger established and start-up environments. Assertive, creative and flexible person with analytical skills and the necessary stress resistance. Ability to interact positively within a given management hierarchy. Results-driven and delivery focused IT professional with an extensive experience in developing and managing of complex environments, resolving operational issues, leading people and technical teams, implementing and overseeing infrastructural requirements and administering larger infrastructures & data centers. My strategic focus is design and building of secure and future-proofed cloud and hosting solutions. My strong technical background combined with a highly refined business acumen, gained through both experience and education, are helping me to put my values into practice and to meet the challenges of today's business world.
Current Role
Company Name: skeyes
Job Title: Chief Information Officer
Start Date: June 2022
Company Industry: Aviation & Aerospace
Location: Brussels Metropolitan Area
skeyes ensures the safety and efficiency of air traffic in Belgium 24/7. The skeyes air traffic controllers manage over 3,000 aircraft every day, which makes up over a million flight movements per year. The autonomous public company is active at the heart of Europe, in one of the busiest and most complex sections of airspace of the continent.
Previous Company:
Company Name: skeyes
Job Title: Head of IT
Start Date: January 2019