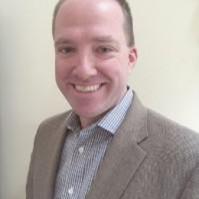 Chris is an HPE Chief Technologist who is responsible for driving co-innovation with R&D and translating technical strategy into specific business outcomes. Most recently, Chris served as an HPE Master Technologist and Strategist for Engineering Resolution, responsible for improving time to fault isolation, enhancing resource utilization, and facilitating technical coordination of product enhancements assocaited to customer issues. A Master level knowledge of computer architecture, networking protocols, high availability, OS kernel debugging, IT solutions, HPC design and tuning, storage, virtualization, cloud, and backup strategies.
Current Role
Company Name: Hewlett Packard Enterprise
Job Title: CTO of HPE Greenlake Management Services
Start Date: June 2022
Company Industry: Information Technology & Services
Location: Atlanta Metropolitan Area
HPE is the global edge-to-cloud company built to transform your business. How? By helping you connect, protect, analyze, and act on all your data and applications wherever they live, from edge to cloud, so you can turn insights into outcomes at the speed required to thrive in today's complex world.
Previous Role:
Company Name: Hewlett Packard Enterprise
Job Title: Distinguished Technologist
Start Date: February 2016