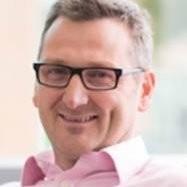 After becoming their Head Of Legal & Compliance in mid-2017, Chris has recently become the Chief Risk Officer for Interactive Investor.
Current Role
Company Name: Interactive Investor
Job Title: Chief Risk Officer
Start Date: February 2022
Company Industry: Financial Services
Location: Greater Leeds Area
We are interactive investor (ii), the UK's number one flat-fee investment service. For a simple, flat monthly fee, we provide a secure home for your pensions, ISAs and investments. This comes with an industry-leading selection of investments and a team generating up-to-date expert insight. interactive investor has been helping investors for over 25 years. We have assets under administration approaching £55 billion and more than 400,000 customers. We are based in Manchester and, with offices in Leeds and London, employ more than 500 people.
Previous Role:
Company Name: Interactive Investor
Job Title: Head of Legal & Compliance
Start Date: June 2017