Chief Information Officer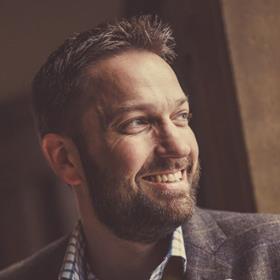 I am high achieving and extremely driven senior level IT professional offering a phenomenally broad technical skill set and proven leadership qualities. Well-qualified, I possess some of the very best in advanced industry recognised certification. Key to my success is my ability to drive business innovation whilst leveraging information security, applications, networking, and operations to accelerate business growth and competitive advantage. I consistently focus on strategic business goals and devise insightful technical strategies that will support attainment. I have a proven track record of expertly analysing and addressing risks, opportunities and shortcomings to bring about cost cutting and efficiencies.

My senior level experience has honed an excellent understanding of how IT excellence can impact positively on organisational goals. I am reputed for my technical leadership skills and I take pride in a visionary and engaging style that really achieves buy-in. I draw on my multiplatform enterprise solutions, system compliance and business transformation expertise to deliver exceptional results. Committed to ongoing professional development and continuous improvement, I maintain up-to-date knowledge of technology standards, industry trends, emerging technologies, legality, safety and best practice.
Current Role
Company Name: LSH Auto UK Limited
Job Title: Chief Information Officer
Start Date: February 2022
Company Industry: Automotive
Location: Coal Aston, England, United Kingdom
When global automotive retailing group, Lei Shing Hong commenced with its first Mercedes-Benz dealership more than 45 years ago, it started on its journey to become the worlds largest Mercedes-Benz retailer. Today the international group operates over 143 Mercedes-Benz dealerships in diversified markets such as China, Australia, South Korea, Taiwan, Vietnam, Cambodia and most recently in Germany and the UK. Our UK dealerships operate under our corporate business LSH Auto UK Limited, with 9 dealerships in the Birmingham and Manchester market areas.
Previous Company:
Company Name: JCT600 Ltd.
Job Title: Group Information Technology Manager
Start Date: January 1999