Chief Information Security Officer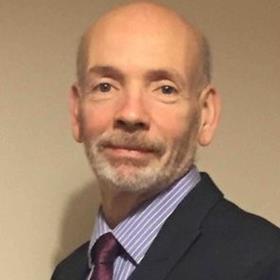 CHIEF INFORMATION SECURITY OFFICER (CISO): Proven experience leading Global Cyber Security Strategy, Transformation Programmes, Information Assurance Governance & Regulatory Compliance for UK Government, Public & Private Sector organisations. Expertise in leading end-to-end solutions in complex high security / emerging threat environments to deliver next generation capability alongside global vendors, industry experts, government stakeholders and C-level executives.

HIGH IMPACT TRANSFORMATION: A trusted go-to person for leading large-scale transformation, embedding new ways of working and driving cultural change across all elements to deliver high impact results, benefits realisation and cyber security best practice. Includes implementation of a UK Shared Services Centre of Excellence, Cyber Defence & Information Assurance Outsourced Platform supporting UK Government, Metropolitan Police & NHS.

CISO LEADERSHIP: Developing world class cyber security capability supporting global operations in a complex high security and emerging threat environment. A Technical Authority Lead with added presence on C-Level Board Committees advising on strategy roadmap (vision), global vendor selection, technology capability and enterprise architecture to deliver advanced solutions alongside Information Assurance Governance, Information Security (ISO 27001) and global best practice standards.
Current Role
Company Name: Endava
Job Title: Chief Information Security Officer
Start Date: February 2022
Company Industry: Information Technology & Services
Location: Northampton, England, United Kingdom
Endava is reimagining the relationship between people and technology.
We have helped some of the world's leading Payments, Financial Services, Telecommunications, Media, Technology, Consumer Products, Retail, Mobility, and Healthcare companies accelerate their ability to take advantage of new business models and market opportunities.
By ideating and delivering dynamic platforms and intelligent digital experiences, we help our clients fuel the rapid, ongoing transformation of their business. By leveraging next-generation technologies, our agile, multi-disciplinary teams provide a combination of Product & Technology Strategies, Intelligent Experiences, and World Class Engineering to help our clients become more engaging, responsive, and efficient.
Previous Company:
Company Name: BLUEBERRY COMPUTING LTD
Job Title: Strategic Security Consultant
Start Date: October 2021